The future of law is flexible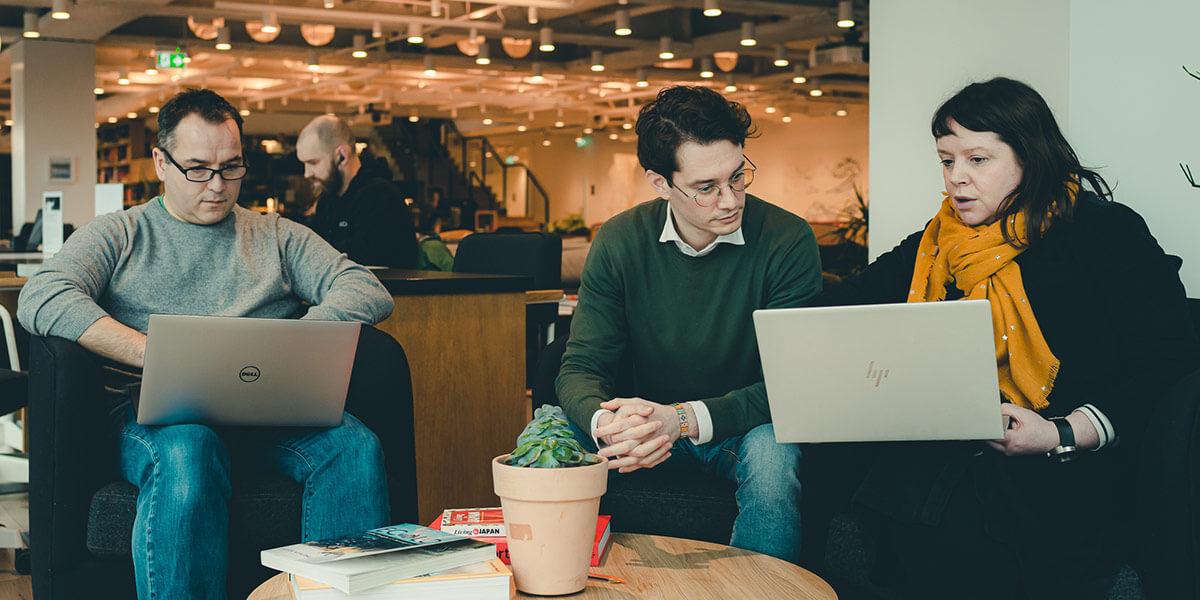 December 2, 2021
Our latest panel discussion in partnership with new model legal business, nexa, was a celebration of all things flexible in the legal sector. It's not often you hear lawyers giving law firms rave reviews when it comes to delivering flexible career choices, so it was a real pleasure to hear how nexa has been creating an alternative space for lawyers to forge their own path.
So, what are nexa doing that's different to the norm? Nigel Clark, CEO at nexa, kicked off by describing nexa as a "people business which empowers entrepreneurial lawyers to work how they work best". Too many talented people are lost from the legal sector because of the historical lack of flexibility, and nexa, he said, is the answer to that problem.
"Lawyers can now choose what, where, when and with whom they want to work. There's never been a better time to be a lawyer and there has never been a better time to be a lawyer who wants to work flexibly."
A recruiter's view…
Those views were mirrored by Michelle Corneby, an experienced Recruitment Director at leading legal search firm, Cayley Coughtrie. A lawyer herself, Michelle has now been recruiting for over 15 years and saw the sector evolve faster as a result of Covid-19 than at any time before that.
"A few years ago, lawyers only had two career options - private practices or in-house. Whilst in-house roles provide better hours and an escape from those ever-increasing targets, they aren't necessarily the last word in flexibility. Jobs where you can work 2 or 3 days a week, or pick and choose a working pattern to suit you remain rare, but the world of flexible on-demand lawyering at outfits like nexa, presents a new opportunity."

Juggling family life…
Someone who knows a thing or two about juggling work and life commitments is nexa lawyer, and mother of 4, Heidi Morgan. Heidi joined nexa after taking time away from the law and described herself as 
"A classic example of an ex-city lawyer who was working in M&A and when children came along was simply not able to keep up with the city rhythm." 
Coming back to law after time away was "extremely scary" but Heidi found nexa to be the perfect fit. With the choice to accept or refuse work depending on her own capacity, alongside the opportunity to take chunks of time out over the holidays, it's been an ideal way to come back to the law in the knowledge that that family can always come first. 

A lawyer and more…
Jenni Andrews is another nexa lawyer who sought an alternative way to work when she had children. Working as an employment lawyer at Eversheds and several regional firms was rewarding, but working part time around childcare commitments created an all-too-familiar challenge – get paid for three days and end up working five!
Looking for a different way of life, Jenni and her family moved to Cornwall where she set up her own HR business before combining it with a flexible role at nexa. Now Jenni is able to work when and where she wants, and always get paid for the time she puts in. 
"Law doesn't have the best reputation for delivering flexibility with everything for ambitious lawyers geared towards that partnership track. But it doesn't have to be that way."
Jenni's story is one which will resonate with many lawyers, especially those who have attempted to work part time in a traditional law firm environment. With her children at school, Jenni now balances her time between family responsibilities, her HR consultancy, her employment law practice at nexa, and a thriving hobby business making and selling bespoke jewellery. 

No more politics…
As a family lawyer, Sarah Bostock is no stranger to navigating the politics of relationships, but she didn't want the same for her career. Law firm politics can be a real drain on energy and get in the way of simply getting on with a job that you love. As a nexa lawyer, Sarah is free to get on with doing what she does best and supporting clients at some of the most difficult moments in their lives.
Freed from the constraints of billing targets, Sarah can choose to work on cases that matter to her most. 
"At nexa everyone is treated as an equal and you can do things your own way."
Not only does a career at nexa give Sarah the opportunity work how she chooses, it also frees up time for interests outside of work. Sarah is able to maximise her earnings at the same time as working when it suits her. 

The nexa way… top tips for a flexible career in law
Based on the insights of these female lawyers, who are already working flexibly, here are our top tips if you want to work differently in 2022:
Talk to lawyers who've done it before and get the inside scoop. Ask them about the highs and the lows of working flexibly to understand if it's for you.
Be realistic with what you can achieve and how quickly you can get there. It can take time to adjust to new ways of working so build in time to get yourself comfortable with your new environment.
Make a brief plan by writing down what you want to achieve from your legal career, including how much you ideally want to earn, how many hours you want to work across which days and your ideal type of work and client.
At nexa it's more than just about flexible working, but about complete freedom of choice about how you manage your time and the work that you do. If that sounds like something you're keen to learn more about, feel free to reach out to the nexa team.
To find out more, please contact David Roth of nexa
Discover more blog posts like this