6 top-tips to help LGBTQ+ job-seekers land their next job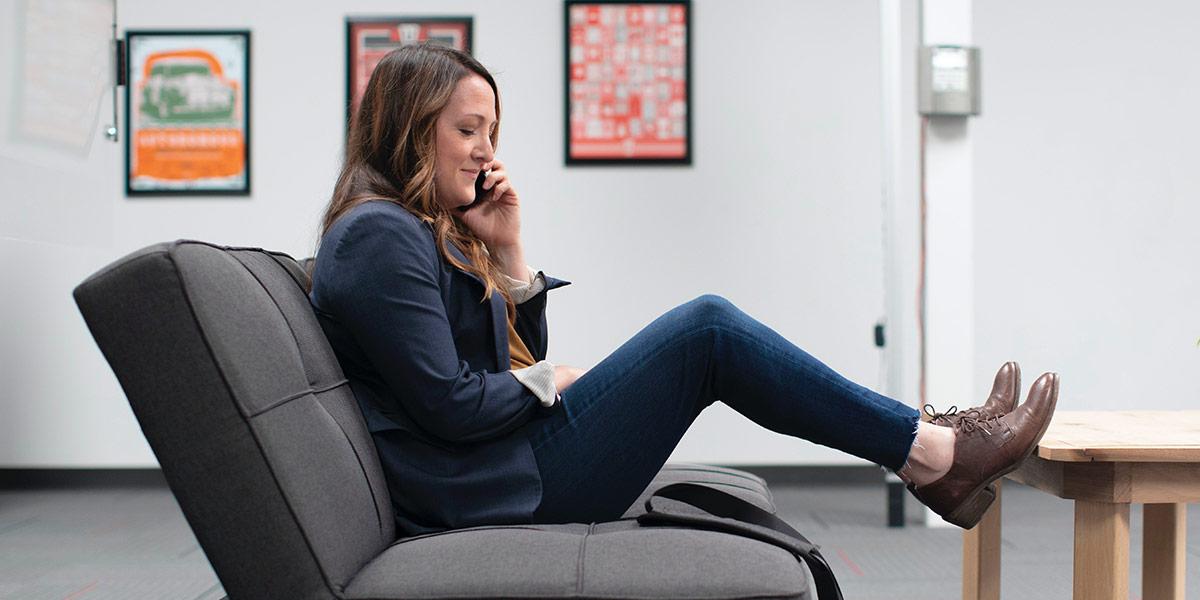 June 13, 2021
We know employers are taking significant steps to improve their employment policies and workplace culture to eradicate discrimination, promote inclusion and ensure LGBTQ+ staff are treated equally. But is it enough?
There remain challenges for LGBTQ+ job seekers in the UK. Stonewall's relatively recent Britain - Work Report highlighted barriers to recruitment with almost one in five LGBTQ+ people (18 per cent) who were looking for work saying that they were discriminated against because of their sexual orientation or gender identity.
We spoke to a select number of LGBTQ+ job-seekers in the 2to3days community and asked them what advice they would give to applying and going for interviews and compiled them below:
Research companies before you apply.

Does their website show visible commitment to LGBTQ+ equality and showcase best practice equality policies? Have a look at Stonewall's top-100 LGBT UK employers. If you're interested in multi-national employers, then check out the 2021 Corporate Equality Index. Google is also your friend, we found that Newcastle City Council was given the accolade of the most inclusive employer for LGBTQ+ people in the UK in 2020.

Keep your social media accounts on private rather than public.

This is something everyone should do. There is no hiding the fact that prospective employers will do a search on you to see what they can find.

Remember that people can tag you in images too, so you should have a look at these and untag yourself where appropriate.

Make sure that your covering letter and CV reflect you.

As ever, with any job application, make sure you are reflecting your true self in the covering letter and CV. This should be current and as up to date as possible. We recommend that you show any letter or CV to another professional, be that a friend or mentor, to sense check it. They may even pick up some changes to be made to the tone, spelling and grammar, all of which will help you secure that job.

Should you come out on your CV?

When we asked our community this question, it was very interesting to hear people's reasoning behind being open about this and those that did not. The true answer to this question, is that it is up to you. If you decide not to, then we would suggest removing non-related volunteering for LGBTQ+ organisations from your CV. However, we believe that your CV should be a true reflection of your relevant experience, so you cannot get away from noting experience if it is for paid-for jobs and/or the major work experiences you have.

Look out for equality commitments in job descriptions.

One of the big ways in which a prospective, truly inclusive employer can shine for the LGBTQ+ community is if they include their equality commitments in their job postings. Check out their equality and diversity policy on their website too. Many businesses include a link to it within their footer, to make it easier to find (although it can sometimes be grouped with other policies, or be included within their terms and conditions). If you're unable to find it easily, we recommend reaching out to the company directly, via their 'Contact Us' page.

Look for flexible working roles.

If you have found that you have faced challenges in the past, then a flexible working role, could be the answer. This is a great tool to help support improved inclusion in the workplace. It will allow you to truly focus on being productive and delivering great quality work, rather than worrying about dress code and other things, being present in the office can bring. This can also be helpful to those transgender employees who are transitioning. It can help ease the stress and pressure. 2to3days have so many flexible roles, that we'd love you to apply for.
So go out there and nail the job of your dreams. Remember that as this is Pride Month, it's a good opportunity to have the conversation with employers about their Inclusion and Diversity programmes and to magnify conversations about equality. Let us know your own experiences @2to3days on Twitter or by contacting us here. We'd love to have one of our LGBTQ+ job-seekers guest-blog about experiences they have had while looking for employment to support and inspire others in our community.
And remember, as always, have a look at the flexible roles that we have currently and start applying.